Santa Cruz Short Sales
Santa Cruz Short Sales—What is next now that HAFA is out the door?
The HAFA Short Sale program sunsets at the end of 2012 for Santa Cruz County and the rest of the United States and I will not be sorry to see it go. Introduced on April 5th, 2010, the Home Affordable Foreclosure Alternative (HAFA Program) was a process intended to reduce the complications and long waiting periods that were plaguing the old short sale program. Instead of simplifying a complex process, HAFA created several additional layers of bureaucracy. More short sale bureaucracy meant more challenges for the REALTORS® and distressed homeowners which ultimately translated into more foreclosures in Santa Cruz Count and probably your hometown as well.
Goodbye HAFA,
I hardly knew you.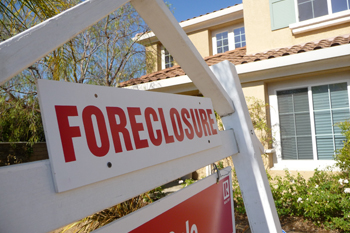 HAFA, like many other government programs, was all red tape and bank compliance while still giving the lending bank the ability to interpret the guidelines independently. Each bank got to devise its own requirements and change those requirements at will. This made for a bureaucratic game of Whack-a-Mole.
My concern with the complexity of HAFA was not about the extra work it dumped and continues to dump on REALTORS, my real concern was how many unnecessary foreclosed homes HAFA might have caused. According to the MLSListings, 400 underwater homeowners in Santa Cruz County sold their homes short in 2011 and an additional 318 short sale listings expired, were canceled or withdrawn. If HAFA was responsible for even 20% (and 20% is conservative) of those failed short sales in Santa Cruz County, 64 local families were unnecessarily forced into foreclosure by HAFA in 2011. If you think I'm wrong, ask yourself why they are canning the program.
As long as there are underwater homes the Short Sale Conversation will continue. With HAFA out the door, let's hope the next available options to distressed homeowners offer a better solution to the dilemma that is Santa Cruz Short Sales.
JOHN FLANIKEN
American Dream Realty
Broker Associate
831-334-0890 Direct
831-464-0565 Fax
www.sellsantacruz.com